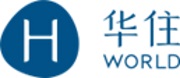 Singapore/Shanghai, Oct 24, 2023 – (ACN Newswire via SeaPRwire.com) – H World Group Limited ("H World" or "the Group", NASDAQ: HTHT and HKEX: 1179) announced its preliminary results for hotel operations in the third quarter ended 30 September 2023 ("Q3 2023").
As of September 30, 2023, H World operated 9,157 hotels with 885,756 rooms in operation in 18 countries. In Q3 2023, Legacy-Huazhu (refers to H World's business in China) reached 545 new hotel openings, marking an increase compared to 262 in Q1 and 374 in Q2 of 2023, which also demonstrated the franchisees' recognition and confidence in promising development prospects of H World following their recovery of exceptional operating results. In Q3 2023, for Legacy-Huazhu business, the RevPAR recovered to 129% of the 2019 level. Breaking down into monthly numbers, the RevPAR in July, August and September 2023 recovered to 132%, 128% and 128% of the 2019 levels, respectively. The RevPAR growth continued to be primarily driven by ADR growth. Meanwhile, the occupancy rate recovery also improved sequentially in Q3 2023.
In Q3 2023, DH continued its promising business recovery trend and its RevPAR recovered to 107% of the 2019 level.
As a leading player in the hotel industry in China and one of the fastest-growing hotel groups in the world, H World has consistently adhered to the "customer-centric" sustainable quality growth, thereby maintaining a stable growth momentum. The Group consistently strengthens the development of its core business in the economy and midscale segments, enhances its presence in the upper-midscale segment and explores opportunities in lower-tier markets. With a unique management and franchising model that emphasizes asset-light operations, H World offers renowned brands and management expertise, driving high-quality hotel development and continuously enhancing service quality. Simultaneously, H World leverages digitization to enhance the overall consumer experience, fortify brand loyalty, continuously optimize performance, and solidify its leading position in the industry.
About H World Group Limited:
Originated in China, H World Group Limited is a key player in the global hotel industry. H World's brands include Hi Inn, Elan Hotel, HanTing Hotel, JI Hotel, Starway Hotel, Orange Hotel, Crystal Orange Hotel, Manxin Hotel, Madison Hotel, Joya Hotel, Blossom House, Ni Hao Hotel, CitiGO Hotel, Steigenberger Hotels & Resorts, MAXX, Jaz in the City, IntercityHotel, Zleep Hotels, Steigenberger Icon and Song Hotels. In addition, H World also has the rights as master franchisee for Mercure, Ibis and Ibis Styles, and co-development rights for Grand Mercure and Novotel, in the pan-China region.
H World's business includes leased and owned, manachised and franchised models. Under the lease and ownership model, H World directly operates hotels typically located on leased or owned properties. Under the manachise model, H World manages manachised hotels through the on-site hotel managers that H World appoints, and H World collects fees from franchisees. Under the franchise model, H World provides training, reservations and support services to the franchised hotels, and collects fees from franchisees but does not appoint on-site hotel managers. H World applies a consistent standard and platform across all of its hotels.
For more information, please visit H World's website: https://ir.hworld.com.
Copyright 2023 ACN Newswire via SeaPRwire.com.