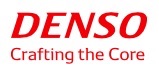 KARIYA, JAPAN, Oct 16, 2023 – (JCN Newswire via SeaPRwire.com) – DENSO CORPORATION  today announced that it will exhibit at JAPAN MOBILITY SHOW 2023(1), held at Tokyo Big Sight, from Saturday, October 28 to Sunday, November 5.At its booth, DENSO will present stories about how it hopes to contribute to the happiness of people in the future with mobility under the theme, "The Future Society Envisioned by DENSO through Its Imagination and Technology." Created in collaboration with science-fiction writers, the stories are drawn from fundamentally human themes, such as the bond between a parent and child, the joy of young people playing music and the fulfilling lives that senior citizens can lead. They will be presented in various ways. For example, an immersive 3D audio theater and augmented reality (AR) glasses will enable visitors to imagine how people in the future can live happily and vibrantly every day. Moreover, by reading the QR Code attached to each happy story, each visitor can enjoy listening to them narrated by the popular voice actresses Atsumi Tanezaki and Yu Wakui. It will display DENSO products intended to help create a better life for people in future society, where new types of mobility and technology preserve the global environment.

DENSO press conference
DENSO will hold a press conference at its booth as follows.
Date and time:  9:45 – 10:00, Thursday, October 26
Location: W3103, West Hall 3, fourth floor of the West Exhibition Building, Tokyo Big Sight
Speaker: Shinnosuke Hayashi, President and CEO of DENSO CORPORATION
On the day, DENSO will stream the press conference live. Please visit our official YouTube channel on time at: https://youtube.com/live/9gBGKLJBfsY?feature=share

The T-shirts of DENSO booth staff are made from materials recycled from discarded work uniforms of different companies including DENSO. Visitors who answer a questionnaire at the booth will be given DENSO's unique acrylic ornaments, made from recycled acrylic resin, of a character called "DENMARU" on a first-come, first-served basis.

For more details of the DENSO booth, please visit DENSO's special website for Japan Mobility Show 2023 at:https://www.denso.com/global/en/events/japan-mobility-show/2023/
Moreover, the organizer's program called "Tokyo Future Tour" on the 1st floor of the West Exhibition Building, shows how Tokyo will change in the future with new types of mobility. DENSO will join this event and build a huge swing set in the shape of "H2" to convey an image of hydrogen energy to visitors. Electricity produced from energy generated by fully swinging on the swing will be converted into hydrogen, which can be stored for later use, by using DENSO's solid oxide electrolysis cell (SOEC)(2) system. Visitors can thus experience how energy can be used. At "Startup Future Factory," Japan Auto Parts Industries Association will host business matching and booth tours for member companies.https://www.japia.or.jp/topics_detail1/id=4135
(1) The event organized by the Japan Automobile Manufacturers Association, Inc. (JAMA) will be open to the press from Wednesday, October 25 to Thursday, October 26, previewed on Friday, October 27, and open to the public from Saturday October 28 to Sunday, November 5.
(2) A SOEC is a unit that operates at high temperatures using a ceramic membrane as an electrolyte to electrolyze water vapor to produce hydrogen. There are other methods of producing hydrogen, such as alkaline water electrolysis in which an alkaline aqueous solution is used as an electrolyte, as well as proton exchange membrane (PEM) water electrolysis in which a polymer membrane is used as an electrolyte. The SOECs used in this demonstration require less electric energy for electrolysis than the other two types.In the verification test jointly conducted by DENSO Fukushima Corporation and Toyota Motor Corporation since March of this year, PEM water electrolysis units have been used.
Reference: Japan Mobility Show 2023 Official Website, https://www.japan-mobility-show.com/en/
Copyright 2023 JCN Newswire via SeaPRwire.com.