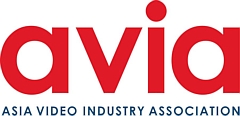 SINGAPORE, Oct 20, 2023 – (ACN Newswire via SeaPRwire.com) – The Asia Video Industry Association (AVIA) and its anti-piracy arm, the Coalition Against Piracy (CAP), join with Vidio in congratulating the West Java Regional Police for their action this week in arresting the individual behind a major piracy operation in Indonesia.
Following a complaint by Vidio, on 16 October, the operator of the pirate sites PaseoTV and OkStream was arrested by West Java Regional Police. The sites were illegally streaming pirate content owned or licensed by Vidio, including the Premier League, Ligue Un and AFC. OkStream was one of the most popular pirate streaming sites in Indonesia, with millions of views every month. The owner and operator of the sites also operated a Telegram account that was used to share links to Paseo and OkStream sites. He now faces potential penalties of up to eight years in prison and a fine of up to two billion Rupiah (~US$126,000).
"Vidio has always been committed to being at the forefront of fighting piracy. Vidio's piracy mitigation commitment requires collaboration not only with law enforcement and industry associations, but also cooperation with the public. Effective anti-piracy measures are critical for maintaining the integrity and sustainability of the content industry," said Gina Golda Pangaila, Senior Vice President, Legal Anti-Piracy and Government Affairs, Vidio.
"Indonesia has one of the best site blocking programs in Asia-Pacific, however site blocking is not sufficient alone to protect content, and action by local enforcement teams remains a vital component in protecting both the local content industry and consumers who are increasingly being targeted by pirates for the spread of malware, viruses and identify theft[1]," said Matt Cheetham, the General Manager of CAP. "CAP's research shows that social media and messaging platforms are the most popular forms of consumers accessing pirate content in Indonesia, and Telegram by some distance the most popular platform for this activity in Indonesia[2]."
[1] https://papers.ssrn.com/sol3/papers.cfm?abstract_id=4536945
[2] https://shorturl.at/gpNQ2 
About the Asia Video Industry Association
The Asia Video Industry Association (AVIA) is the trade association for the video industry and ecosystem in Asia Pacific. It serves to make the video industry stronger and healthier through promoting the common interests of its members. AVIA is the interlocutor for the industry with governments across the region, leads the fight against video piracy through its Coalition Against Piracy (CAP) and provides insight into the video industry through reports and conferences aimed to support a vibrant video industry.
About Vidio
In the midst of the crowded OTT landscape in Indonesia, Vidio stands out as a local player who really understands the local audience. Its four content pillars differentiate Vidio from other platforms: sports, live streaming TV, licensed content, and Vidio originals, where sports and original content play an important role in driving Vidio customer loyalty. Vidio broadcasts popular sports programs, including the World Cup, Premier League, UEFA Champions League, NBA, and Ligue Un. Its strong infrastructure also allows Vidio to stream matches to millions of viewers without hindrance, thereby successfully gaining recognition from Google and Akamai as one of the best practice platforms in the Asia Pacific region. Apart from sports, Vidio also believes that local content is the key to winning the local market, where relevance is very important. With this insight, Vidio is committed to investing in Vidio originals. Vidio has collaborated with many of Indonesia's best actors and filmmakers to produce quality local content and has released more than 70 titles since 2019, making Vidio the leading platform with the most original content titles of all OTT platforms in Indonesia. 
For media enquiries and additional background please contact:
Charmaine Kwan
Head of Marketing and Communications
Asia Video Industry Association
Email: charmaine@avia.org
Website: www.avia.org
LinkedIn: www.linkedin.com/company/asiavideoia|Twitter: @AsiaVideoIA
Copyright 2023 ACN Newswire via SeaPRwire.com.