JAKARTA, Oct 6, 2023 – (ACN Newswire via SeaPRwire.com) – Embark on a journey into the heart of technological innovation at the Global Data Center & Cloud Summit 2023, taking place in the vibrant city of Jakarta, Indonesia, on November 22, 2023.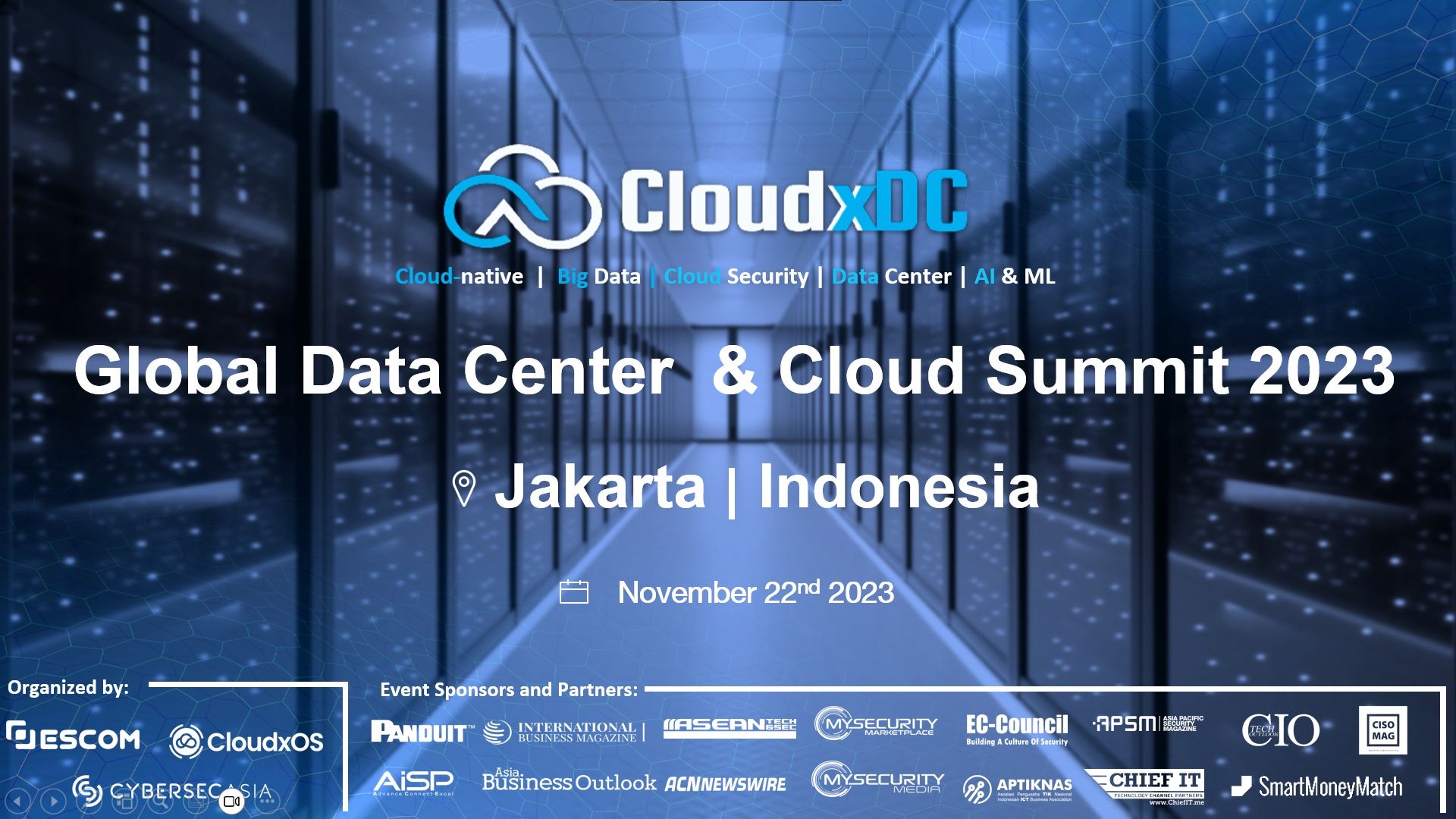 In the wake of a transformative decade, where unprecedented challenges met unwavering resilience, the global tech landscape witnessed the meteoric rise of game-changing technologies. AI, big data, cloud computing, and cloud-native solutions surged to the forefront, sparking a digital transformation revolution that reshaped industries and redefined possibilities.
This is where the Global Data Center & Cloud Summit steps in — a beacon of exploration, innovation, and knowledge-sharing in the CloudxOS series. Our mission is clear: to set the industry benchmark for the next generation of software and hardware engineering.
What can you expect at this groundbreaking event?
Presentations: Immerse yourself in thought-provoking presentations that delve deep into the realms of cloud-native technologies, big data solutions, cybersecurity, open-source initiatives, and artificial intelligence.
Panel Discussions: Engage in dynamic panel discussions featuring industry luminaries, where the most pressing questions facing tech today will be dissected, debated, and demystified.
Exhibition: Immerse yourself in the cutting-edge world of tech with an exhibition featuring top-tier tech companies, showcasing groundbreaking products, solutions, and innovations.
Networking: Forge invaluable connections with a diverse community of senior engineers, architects, team leads, and tech enthusiasts. Share experiences, insights, and ideas that drive professional growth.
Real-World Insights: Renowned experts and developers from diverse backgrounds will share their invaluable technical expertise, providing real-world insights, practical knowledge, and impactful case studies.
Endorsed by the prestigious Linux Foundation and co-hosted by Cloud Native Era & CyberSecAsia.org, the Global Data Center & Cloud Summit 2023 | Jakarta is your gateway to the future of technology. Join us as we explore, innovate, and shape the digital landscape together.
Mark your calendar for November 22, 2023, and be part of a transformative experience that will chart the course for the tech industry's evolution. Jakarta awaits your arrival, and the future beckons—don't miss your opportunity to be at the forefront of change.
Stay tuned for more updates and details, and get ready to be part of a summit that defines the tech landscape for years to come.
Register here: https://qingflow.com/f/3d55e8ea?qfchannel=bede
Event website: https://cloudxos.org/cloudxos_2023_indonesia
For me details, please reach out to the event producer, Bede Uwalaka – bede.uwalaka@escom-events.com
Copyright 2023 ACN Newswire via SeaPRwire.com.