Washington, D.C., Oct 20, 2023 – (ACN Newswire via SeaPRwire.com) – The Government Blockchain Association (GBA) announces the release of the Blockchain Maturity Model (BMM) Voting Supplement.
"The Voting Supplement is a critical resource for governments, organizations, and developers worldwide, providing a comprehensive framework to ensure the privacy, security, and integrity of voting systems," said Susan Eustis, Chair of the GBA Voting Working Group. "Its scope extends beyond government elections, making it applicable businesses, associations and other forms of governance, enhancing trust in democratic outcomes."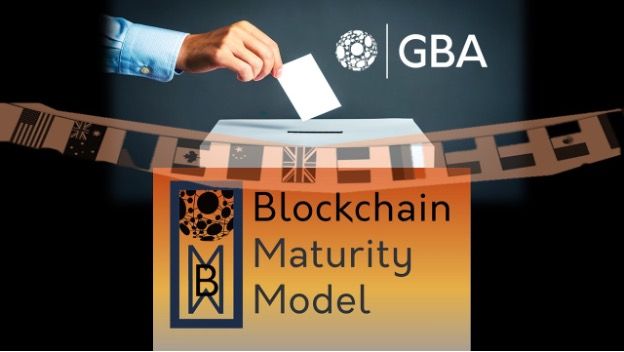 The supplement is a roadmap for developers and administrators seeking to implement trusted election solutions. It augments the broader work of the GBA in establishing global standards and assessment methodologies to promote the adoption of trusted blockchain solutions.
"Standardizing blockchain technology is crucial because it provides a foundation for trust," said Chandler, AZ City Councilman, Mark Stewart. "Blockchain, as an immutable database, ensures the integrity of data, making it reliable for tracking the chain of custody in elections. This step forward in standardization brings the technology into the next century, bolstering credibility."
The Voting Supplement, available at https://gbaglobal.org/voting-resources, is a supplement to the BMM created by the GBA. The BMM serves as a global framework showcased by the United Nations' Internet Governance Forum Dynamic Coalition on Blockchain Assurance & Standardization and is now available for download on the Government Blockchain Association's official website at https://gbaglobal.org/blockchain-maturity-model.
About the Government Blockchain Association (GBA)
The Government Blockchain Association is a non-profit organization that provides a platform for blockchain experts, government officials, and industry leaders to collaborate and explore the potential of blockchain technology in the public sector. With a global network of chapters and working groups, the GBA is dedicated to promoting blockchain adoption and knowledge exchange across various government domains.
For media inquiries or further information, please contact:
Bob Miko
Bmiko@pacificdialogue.com
203 378 2803
Copyright 2023 ACN Newswire via SeaPRwire.com.