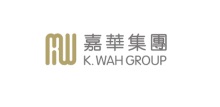 HONG KONG, Oct 20, 2023 – (ACN Newswire via SeaPRwire.com) – Dr Lui Che-woo, Chairman of K. Wah Group (the "Group") and the founder of LUI Che Woo Prize – Prize for World Civilisation ("LUI Che Woo Prize"), has donated RMB250 million through the LUI Che Woo Prize to support the development of Shanghai Jiao Tong University's ("SJTU") science park, which has been named "Lui Che Woo Science Park". The official naming and inauguration ceremony took place on 17 October 2023, where Dr Lui Che-woo presided over the event and imparted his visionary thoughts on the country's high-end scientific research advancements. In attendance were Hong Kong secondary school students, who were part of the "KWIH and TWGHs Study Tour at Shanghai Jiao Tong University 2023". They witnessed the momentous naming and inauguration ceremony, explored the state-of-the-art facilities within the new SJTU campus, and engaged in enriching interactions with distinguished experts and scholars. This experience further deepened their understanding of Mainland China's scientific development and instilled a spirit of knowledge and exploration within them.
Distinguished guests graced the ceremony, including former Chief Executive Carrie Lam, Minister of United Front Work Department of the CPC Shanghai Municipal Committee Chen Tong, Vice-chairman of the Shanghai Committee of the CPPCC Wu Xinbao, Executive Director of K. Wah International Holdings Limited ("KWIH") Alexander Lui, Executive Director of KWIH and Member of Board of Trustees of SJTU Paddy Lui, Secretary of the CPC SJTU Committee Yang Zhenbin, and President of SJTU Ding Kuiling. Their presence added significance to this momentous milestone in fostering the development and exchange of science and technology between Shanghai and Hong Kong.
Forging an innovative research hub and cultivating a dynamic talent pool to propel scientific breakthroughs
Dr Lui Che-woo, Chairman of K. Wah Group and founder of the LUI Che Woo Prize – Prize for World Civilisation, expressed, "The close ties between SJTU and national strategies and urban development are undeniable. I am proud to participate in the establishment of the Lui Che Woo Science Park, which aligns with the national vision to promote scientific and technological innovation in the Zhangjiang area and support Shanghai in its journey to become a globally influential hub of scientific and technological innovation. By providing teachers and students with favourable conditions and support, this innovative research base will serve as a catalyst for significant scientific breakthroughs. Moreover, it will serve as a nurturing ground for cultivating innovative talent and as a platform for collaboration and knowledge exchange with both domestic and international scientific research institutions and universities. The development of science and technology is an enduring and intricate process that presents various challenges and opportunities. It requires continuous dedication and investment to attain greater outcomes. With sincerity, I hope to contribute to the development of China alongside my peers."
Yang Zhenbin, Secretary of the CPC SJTU Committee, said, "The Lui Che Woo Science Park project encapsulates Dr Lui Che-woo's commitment to scientific research innovation in the country and his care for nurturing young talent. We believe, with the support from Dr Lui and K. Wah Group, this 'pearl of science' homed in Zhangjiang, Shanghai will shine in scientific research innovation and talent development, setting a paradigm for innovative progress that the world will aspire to emulate. The inauguration marks a significant starting point, and the Park will further fulfil its role as a pioneering force in cross-innovation strategy. It will actively align with national strategies and cater to the needs and objectives of the Shanghai Science and Technology Innovation Centre, thereby contributing to the country's technological prowess. The Park will continuously strengthen its focus on fundamental research and key core technologies, surmounting obstacles and nurturing exceptional talent through high-standard scientific research, so as to unleash the full potential of SJTU in supporting the nation's pursuit of scientific and technological self-reliance, making substantial contributions to the country's progress."
The naming and inauguration ceremony showcased the advanced and state-of-the-art facilities of the Lui Che Woo Science Park, encompassing a GFA of over 100,000 square metres, with half of the space dedicated to R&D activities. The Park comprises eight buildings, housing seven research centres including the AI Biomedicine Centre, DNA Storage and Research Centre, the Integrated Scientific Innovation Research Centre, the AI Cybersecurity Innovation Centre, the Frontiers Science Centre for Transformative Molecules, the Future Materials Creation Centre and the Ultra-Fast Science Centre. These facilities serve as critical enablers for the establishment of the Zhangjiang Comprehensive National Science Centre and drive Mainland China's essential R&D and related industrial development in interdisciplinary fields such as physics, materials, biology, medicine and networking. At present, the Lui Che Woo Science Park is home to more than 140 top researchers and post-doctoral fellows from renowned universities worldwide, and more than 200 doctoral students engaged in academic research.
Hong Kong students embark on an exchange visit to Shanghai to broaden their horizons and stimulate their intellectual curiosity
Meanwhile, KWIH and Tung Wah Group of Hospitals have jointly organised a six-day (15-20 October) "KWIH and TWGHs Study Tour at Shanghai Jiao Tong University 2023" that sponsors 50 promising young students with a passion for STEM (Science, Technology, Engineering and Mathematics) from secondary schools under Tung Wah Group of Hospitals, providing them with an opportunity to embark on an exchange program in Shanghai.
The students visited scientific research institutions such as Tsung-Dao Lee Institute, Shanghai Synchrotron Radiation Facility, Grand Neo Bay Innovation and Entrepreneurship Park, and the headquarters of international companies, such as the Shanghai K. Wah Centre and Tencent East China Headquarters, to gain insights into remarkable achievements in Mainland China's scientific research and business. Moreover, the students were able to attend classes at SJTU and Lui Che Woo Science Park, to interact with the faculty members and students of the university, and participate in the naming and inauguration ceremony of Lui Che Woo Science Park. This exchange activity aimed to deepen the younger generation's understanding of and connection to their Motherland, and to ignite their passion for scientific exploration.
The students who participated in the "KWIH and TWGHs Study Tour at Shanghai Jiao Tong University 2023" expressed that the trip was rewarding and they gained a lot from it. The exchange activities helped them increase their understanding of Shanghai and provided them with a deeper insight into the operations and corporate social responsibility of Hong Kong-funded companies in Shanghai. They were inspired by this experience.
TWGHs Mrs Wu York Yu Memorial College Student: Leo Huang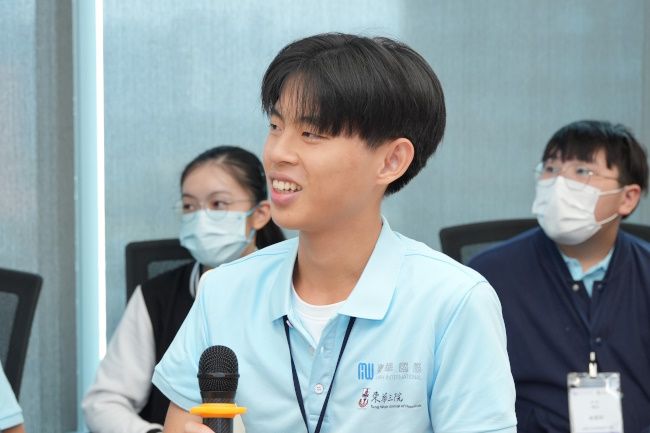 Hong Kong and Shanghai feel quite similar to me as both cities have many skyscrapers. The past few days have been filled with a rich and tight schedule, allowing me to gain a better understanding of Shanghai.
TWGHs Li Ka Shing College Student: Janus Ho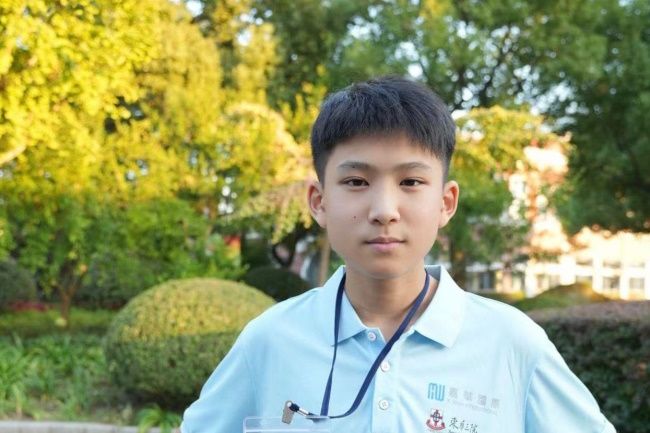 The facilities at the Lui Che Woo Science Park have truly created a whole new world. The environment there was remarkable, and my visit to Shanghai Jiao Tong University provided me with a glimpse into the city's progress and its exceptional educational standards. I genuinely treasure this opportunity and will humbly persist in learning and applying the knowledge I have acquired.
TWGHs Kap Yan Directors' College Student: Wonder Wong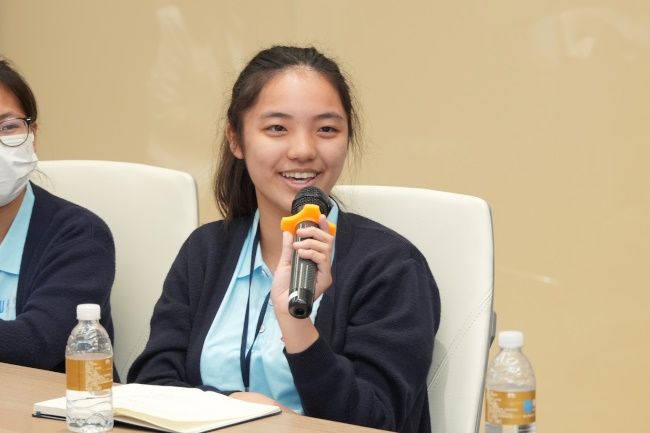 Apart from their business operations, KWIH also provides opportunities for young people to broaden their global perspectives. Dr Lui Che-woo not only focuses on business but also invests resources in the future, such as nurturing scientific talent. I find this to be very visionary.
Dr Lui Che-woo expressed his gratification, stating, "I am particularly delighted to have the presence of Hong Kong secondary school students and teachers from the 'KWIH and TWGHs Study Tour at Shanghai Jiao Tong University 2023', along with the teachers and students from SJTU, at the naming and inauguration ceremony of the Lui Che Woo Science Park. I hope that this event will further inspire students, our future leaders, to gain a better understanding of our country's scientific research advancements, as well as igniting their curiosity, enthusiasm and ambition for scientific exploration. I also look forward to witnessing the evolution of the Lui Che Woo Science Park as a beacon of inspiration, innovation and collaboration for scientific research, as well as a cradle for nurturing talent."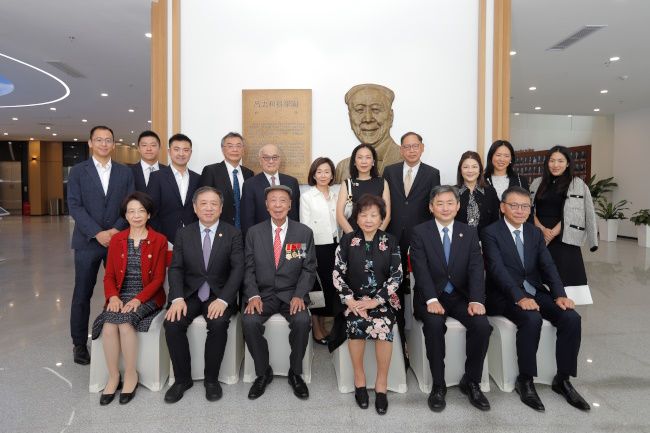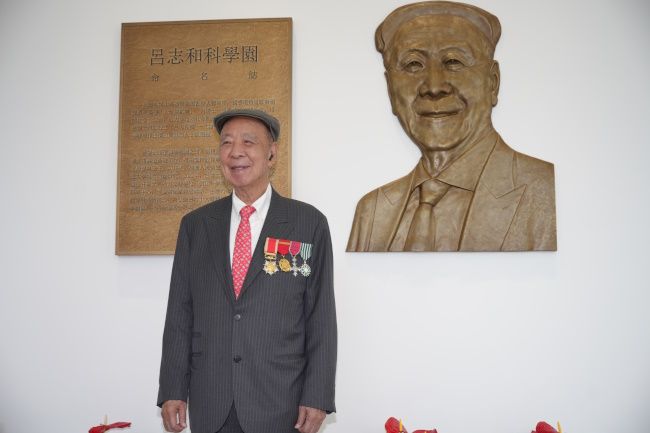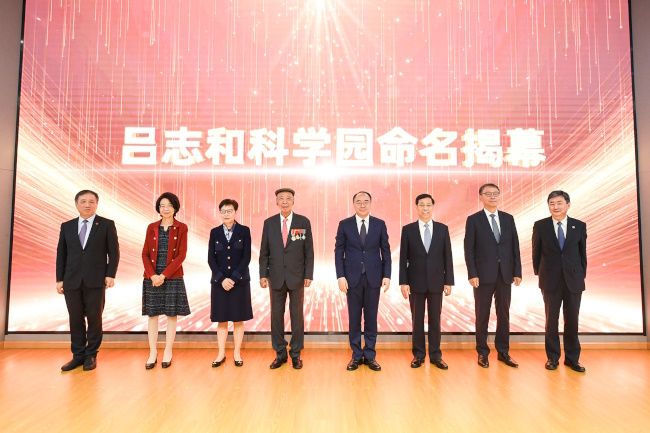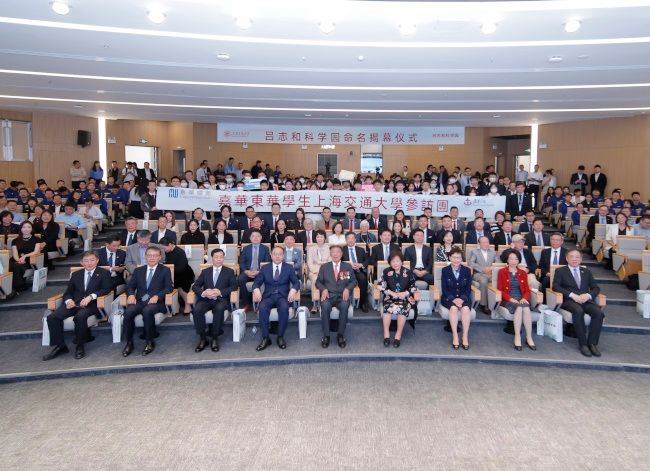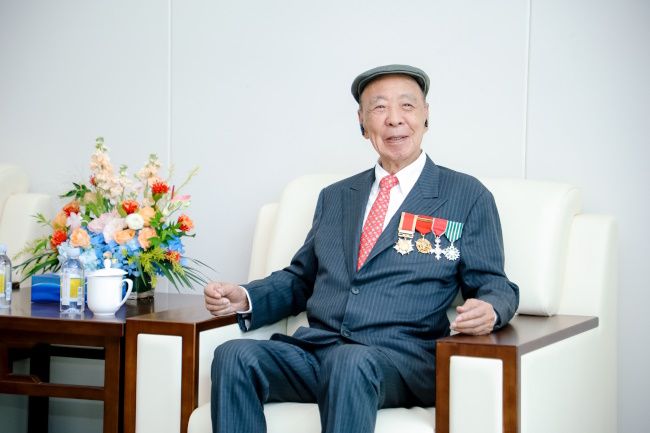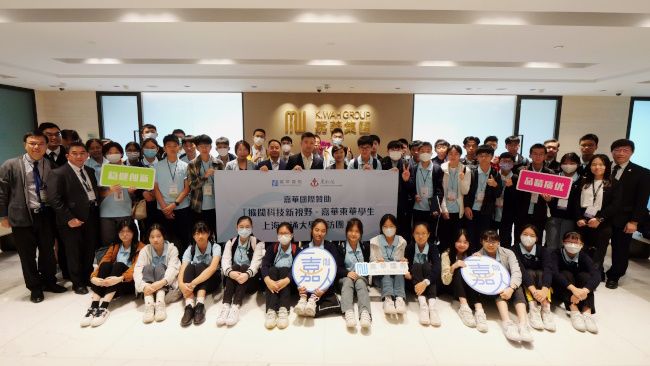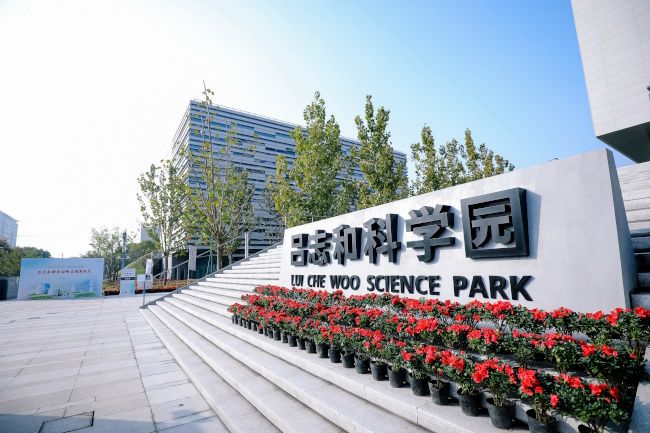 About LUI Chi Woo Prize
The "LUI Che Woo Prize – Prize for World Civilisation" was founded by Dr Lui Che-woo in 2015. This annual international award aims to advance world civilisation and inspire the building of a more harmonious world. Since its inception, the Prize has recognised and honoured 12 individuals and organisations – wherever in the world they've come from, and whatever sector they've operated in – for their outstanding contribution to the realisation of one of three core values: sustainable development of the world, betterment of the welfare of mankind, and the promotion of a positive life attitude and the enhancement of positive energy. From 2020 onwards, the Prize has extended its scope to support and encourage local communities. It has conducted this work in partnership with charities and educational organisations, while remaining true to its three core values.
For more details, please go to www.luiprize.org.
About K. Wah Group
K. Wah Group was founded in 1955 by Dr Lui Che-woo, who transformed the company into a multinational corporation. Core businesses include property development and investment, entertainment and leisure resorts, hospitality and construction materials. The Group has a business presence in Mainland China, Hong Kong, Macau, Southeast Asia and major cities in the US. The Group includes two Hong Kong-listed flagships: K. Wah International Holdings Limited ("KWIH"; HK stock code: 00173) and Galaxy Entertainment Group Limited ("GEG"; HK stock code: 00027 and a member of the Hang Seng Index) and over 200 subsidiaries, includes Stanford Hotels International and K. Wah Construction Materials Limited.
Website: http://www.kwah.com
Media Enquiries:
K. Wah Group
Helen Cheung        Tel:(852) 2960 3739         Email:helencheung@kwah.com
Crystal Chan        Tel:(852) 2880 8264         Email: crystaloychan@kwah.com
Jenny Tse           Tel:(852) 2960 3101         Email: jennytse@kwah.com
Ada Kwan            Tel:(852) 2960 3364         Email:adakwan@kwah.com
Fax:(852) 2811 9710
Lui Che Woo Prize – Prize for World Civilisation
Brenda Kan          Tel:(852) 2960 3791         Email:brendakan@luiprize.org
Strategic Financial Relations Limited
Iris Lee            Tel:(852) 2864 4829         Email:iris.lee@sprg.com.hk
Shelly Cheng        Tel:(852) 2864 4857         Email:shelly.cheng@sprg.com.hk
Iris Au Yeung       Tel:(852) 2114 4913         Email: Iris.AuYeung@sprg.com.hk
Fax:(852) 2527 1196
Copyright 2023 ACN Newswire via SeaPRwire.com.